Since McCormack Suny was founded in the summer of 2016, we have handled a wide variety of litigation, real estate, and corporate matters for more than a hundred clients, including the following representative matters.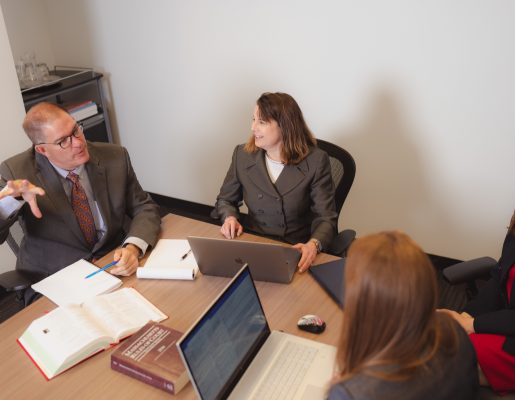 Regularly provide zoning and permitting advice to Boston-based and other geographically proximate clients including
500,000 square foot Article 80 mixed use commercial project

49,000 square foot Small Project review of apartment building project

97,000 square foot project (including repurposing of building through lease termination and relocations followed by variances and BPDA site plan review)

Advice to multi-national transportation and entertainment companies on local zoning and permitting entitlements including contract to provide line-of-sight monopole towers to commuter rail trains; public billboards, land use, rail companies right to install public improvements, and discontinuance proceedings

Advise abutters to significant commercial property developments to protect their legal interests and negotiate successful financial outcomes with local Universities and Institutional Developers. 

Advise regional bank on multiple permitting and zoning matters 

Appear before ZBA, Landmarks Commission, AAB and Public Improvement Commission on various zoning and permitting matters.
Conducted three- week trial defending concrete company's alleged $25 million state Prevailing Wage and other alleged wage law violations; 

Brought Federal False Claims act whistleblower company resulting in $16 million settlement based on orthopaedic device manufacturer and surgeon's unlawful kickback scheme. 

Successful defense of Massachusetts Attorney General Office investigation into client's hundreds of alleged violations of the Massachusetts False Claims Act resulting in AGO decision to not intervene in the litigation.
Partnership and D&O Litigation
Obtained a defense verdict in favor of President of a Corporation sued for breach of fiduciary duty due to an alleged corporate freeze out of his partners (two-week jury trial).

Represented a Harvard professor in lawsuit against Harvard College and its Insurer seeking advancement and indemnification for attorneys fees incurred in his criminal defense to Federal charges of making false statements to the government.  

Negotiate related partnership buyouts for
Obtained Judgment in Favor a Row-house owner (Bay Village, Boston) after three-day Land Court trial defeating claims of abandonment and expanding the rationale of 1959 SJC case to allow third-party invitees (Air BnB), contractors, tenants etc. to be included in a "Right of way" drafted in 1890 which traversed across neighboring back yards. 
Successfully handled variance and subsequent abutter litigation of Charlestown Row House (Monument Square) Owner for alleged trespass in property line dispute. 

Obtaining a preliminary injunction in ongoing specific performance action to enforce contract to sell $2.0 million beach house.  Obtained a lis pendens, a TRO, and forced the defendants to sell to the plaintiffs, with the damages part of the case is still pending.
Also, regularly prosecute and defend commercial summary process (eviction and rent lawsuits) on a highly cost effective basis to successful results including:
Obtaining a judgment for a commercial landlord after a two-day trial for $217,000 in unpaid rent and attorneys fees and settling same for almost full value of the claim recovered; 

Obtaining a judgment for a commercial landlord after a three-day bench trial for unpaid use and occupancy of $330,000, including piercing the corporate veil, and using that to leverage a highly favorable buyout of minority owner's interest in the premises. 

Obtaining a $148,000 judgment for unpaid accelerated rent (liquidated damages) and attorneys fees and successfully obtaining a substantial bond amount that was forfeited to the client when the appeal was dismissed for procedural reasons on our motion
Leasing and Property Management Advice
Regularly handle Landlord-side leasing and subleasing transactions for institutional and closely/privately held commercial properties in Boston and surrounding areas.

Regularly handle tenant-side leasing  and subleasing transaction for corporate clients and closely/privately held commercial businesses. 

Specialize in negotiating life sciences leases and subleases based on prior real estate asset management experience.
Handle real estate transactions for high net worth individuals of clients and others 
Corporate Advice - eCommerce and Intellectual Property
Serve as outside-GC to a number of companies across different industries including medical, e-commerce, technology,  construction, and real estate/property management firms; 

Handle corporate formation and transactional documents, employment agreements, etc.

Successfully handled reinstatement of Canadian-based e-commerce hosts termination of  e-commerce client's store for alleged violation of terms of use, resulting in unconditional reinstatement of client's store within two weeks of termination; 

Handle multiple alleged violations of trademarks for clients; defend litigation related thereto and other negotiate successful settlements of claims; 

Advise corporate client on  employee loyalty obligations in connection with protecting the company's confidential and proprietary patented technologies.
Advise institutional seller of $100 million office building in Quincy; 
Negotiate commercial purchase and sale agreements for multiple clients with property value in excess of $50,000,000.00.  
Regularly advise Boston-based clients on rights and obligations under Condominium Bylaws and agreements. 
Handle advice and litigation at ATB for non-profit's conversion of taxable property to tax exempt property.